Tungsten Copper Rod Properties >>
Tungsten Copper Rod Types >>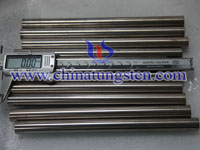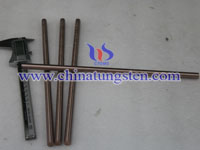 This is a mini-website professionally introducing tungsten copper rod offered by Chinatungsten Online. ..... >>
More
Tungsten Copper W85 Rod
Tungsten copper W85 rod is composed of 85% W and 15% Cu, its density reaches(15.90g/cm3), hardness more than HB240, electric conductivity is 38IACS%, softening temperature is ≥900℃, thermal conductivity coefficient is between 180-200 (wm/k) and the coefficient of expansion is 7.0-7.5 (10-6k).
Tungsten copper W85 rod takes advantage of the evaporation taking away the heat to cool the surface down, which we call it metal sweating material. Tungsten copper can be widely used in electrical material, which can be specifically divided into electrical contact and electrical machining. (1) Electrical contact materials, it has good performance in anti-ablation and welding resistance, which can be used as electrode, contacts in some instruments, especially 20%-40%Cu tungsten copper is a majar part of contacts material. 15%-20%Cu tungsten copper can be used in the breaker with more than 500,000V. (2) Electrical machining materials, includes resistance welding, rivet welding, electric upsetting and EDM or molding.
Except that avoid contacting with strong acid and alkali before electroplating, according to GB/T8320-2003 standard, the testing of tungsten cooper or silver tungsten should be observed by 10 loupe. And it is allowable that three aggregates(100μm-200μm or 50μm-80μm pores) in any field of view (100×X).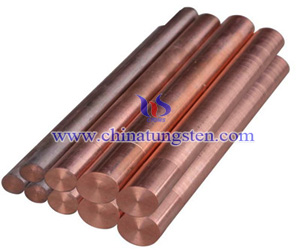 If you have any other question or inquiry of tungsten copper rod, please feel free to contact us through the following methods:
Emails:sales@chinatungsten.com
Tel.: +86 592 5129696/86 592 5129595
Fax: +86 592 5129797
More Info>>
1.Tungsten Copper Products  2.Tungsten Copper Military  3.Copper Tungsten